Project

-
Iopio Stencil Micro Card
-
2021
>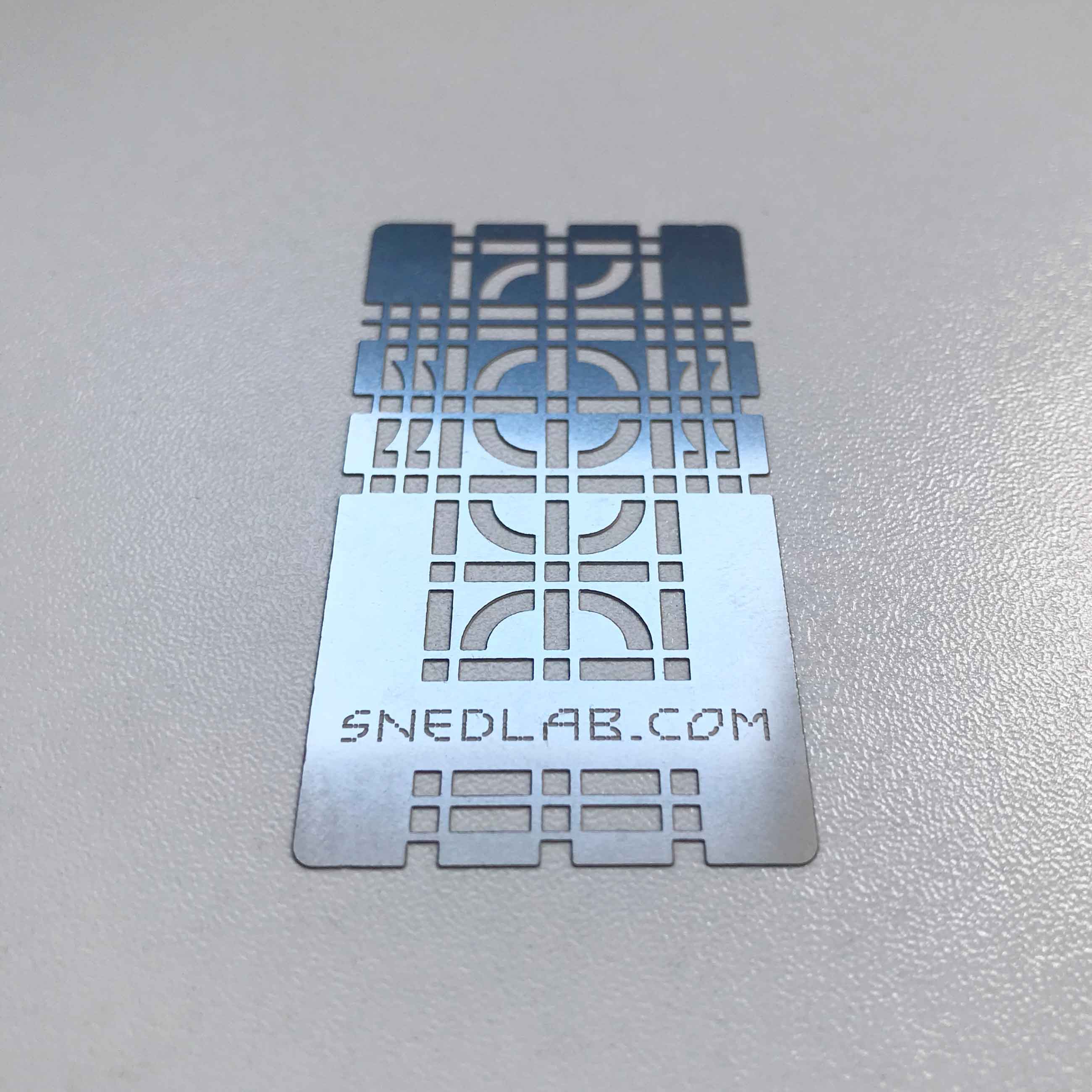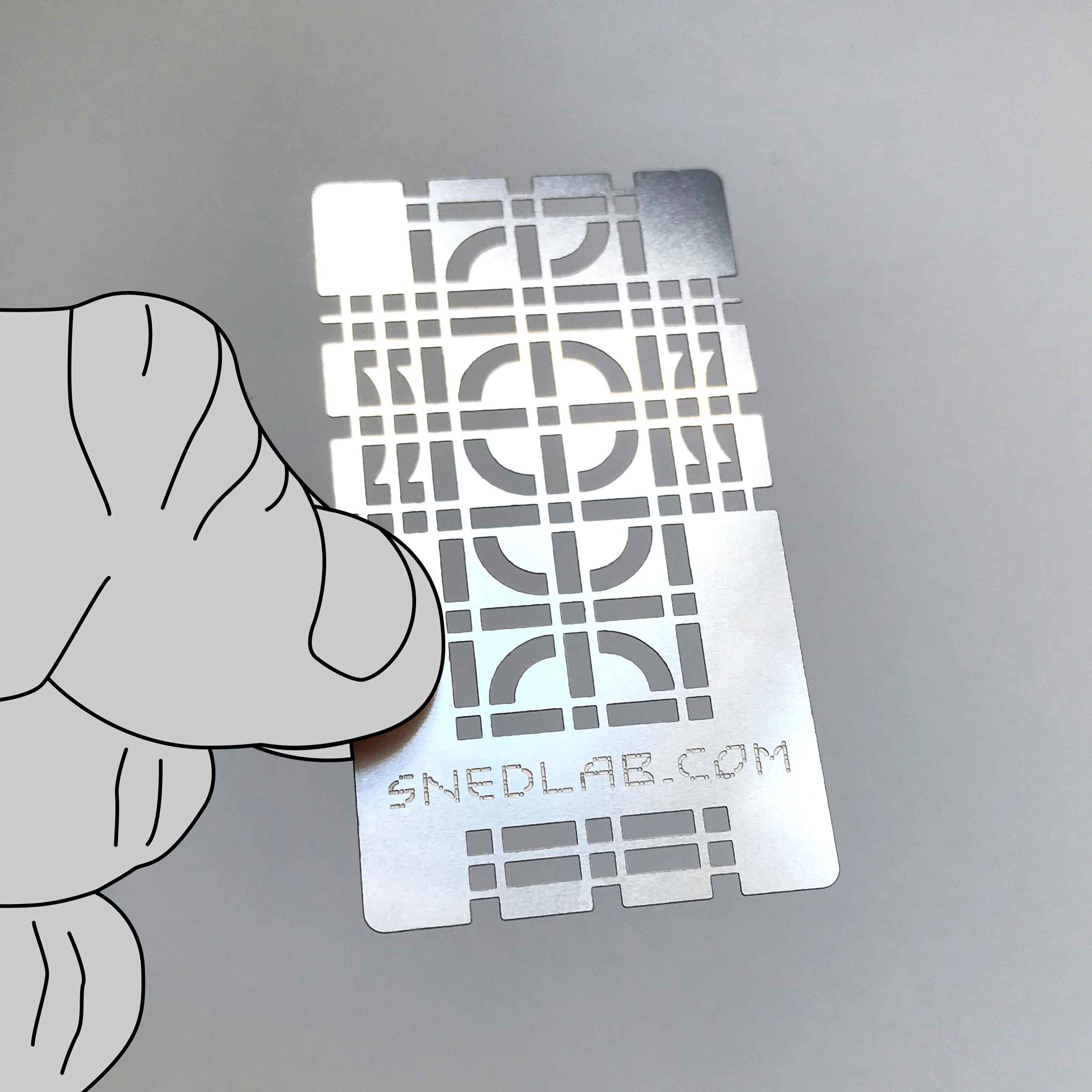 This is a quick set of pics showing my card.
I want to thank publicly Plasma Design for doing such a great job on producing this mini metal card. Acid etched, 200 micron, 65 x 35mm. Even though we were pushing some the structural tolerances, I'm absolutely thrilled with the results.
www.plasmadesign.co.uk
https://lnkd.in/e84ZNj7
It's a stencil for my eco typeface Iopio Stencil Micro. All glyphs can be derived from this design, as well as quite in depth kerning and leading capability if you choose to go down that rabbit hole.
It all started off as a playful eco concept about incorporating more from less material; a simple yet sophisticated real-life-object... and went from there. It's not a super serious piece of design, but much more about experiment and on-going conversation.
Something to keep and use like a tool, as well as retain and communicate information.
I will create a drawn demo at a later date.
Once again thank you Plasma Design.