---
Grapht

-
Grid based typographic design
-
2005–2007
>

---
A robust modern font originally based on a five by five square grid, inspired by geometric forms and built stuff.
---
Grapht is a robust typeface based on a five by five square grid; inspired by architecture and industry. Grids are everywhere in the man-made environment and this font reflects these signs human presence.
Nature doesn't make straight lines.
Grapht is a tightly kerned, big, bold and proudly geometric headline font; adaptable to all manor of visual styles and materials for digital or analog requirements.
(Available as otf. file and looking to sell in future).
---
Alphabet
-
Grapht Solid Regular
>
---
Versions Aa
-
6 x Fonts
3 x Versions
>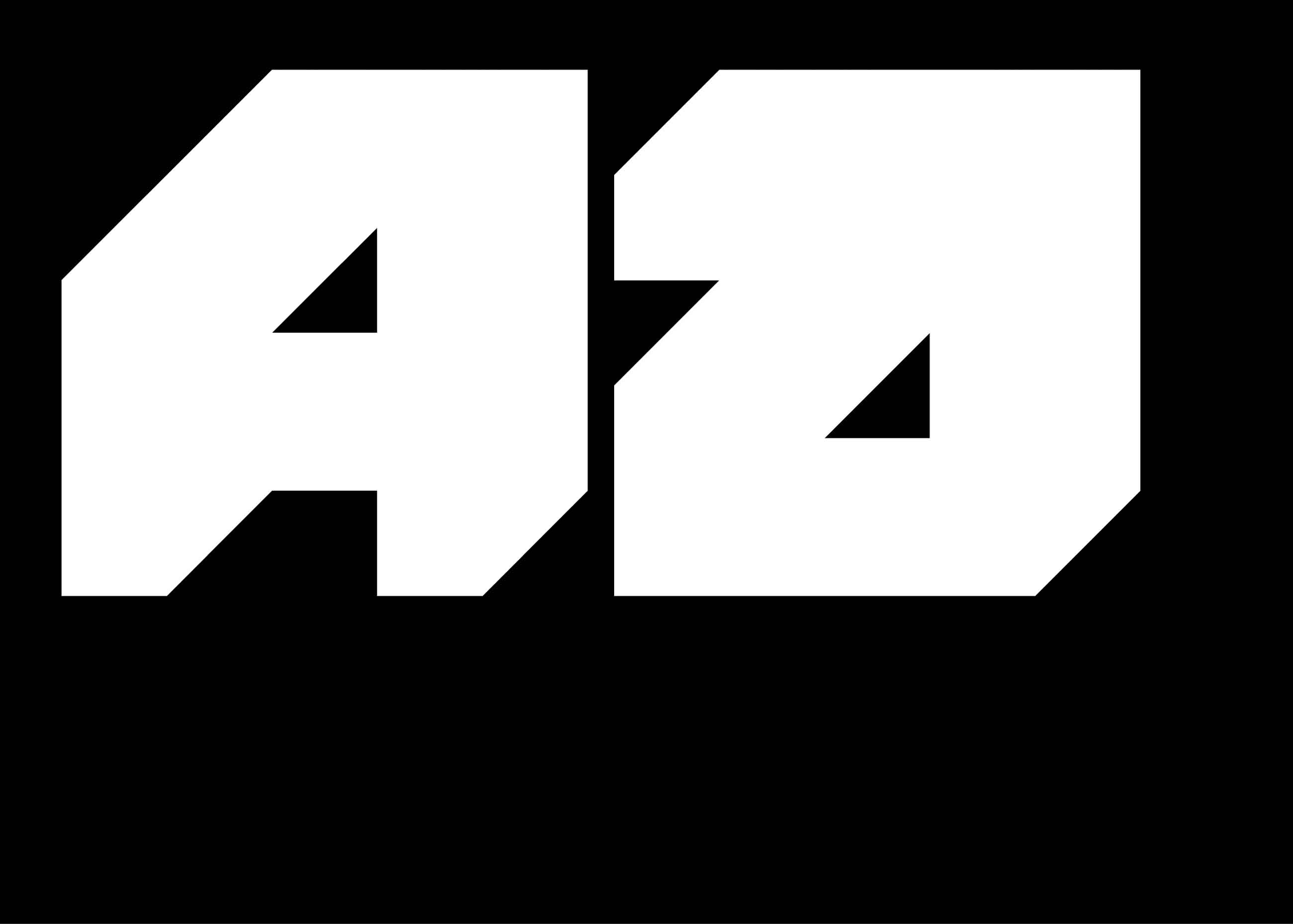 ---
VERSIONS B
-
Solid Regular
Solid Italic
Outline Regular
Outline Italic
Fineline Regular
Fineline Italic
>
---
Text specimen
>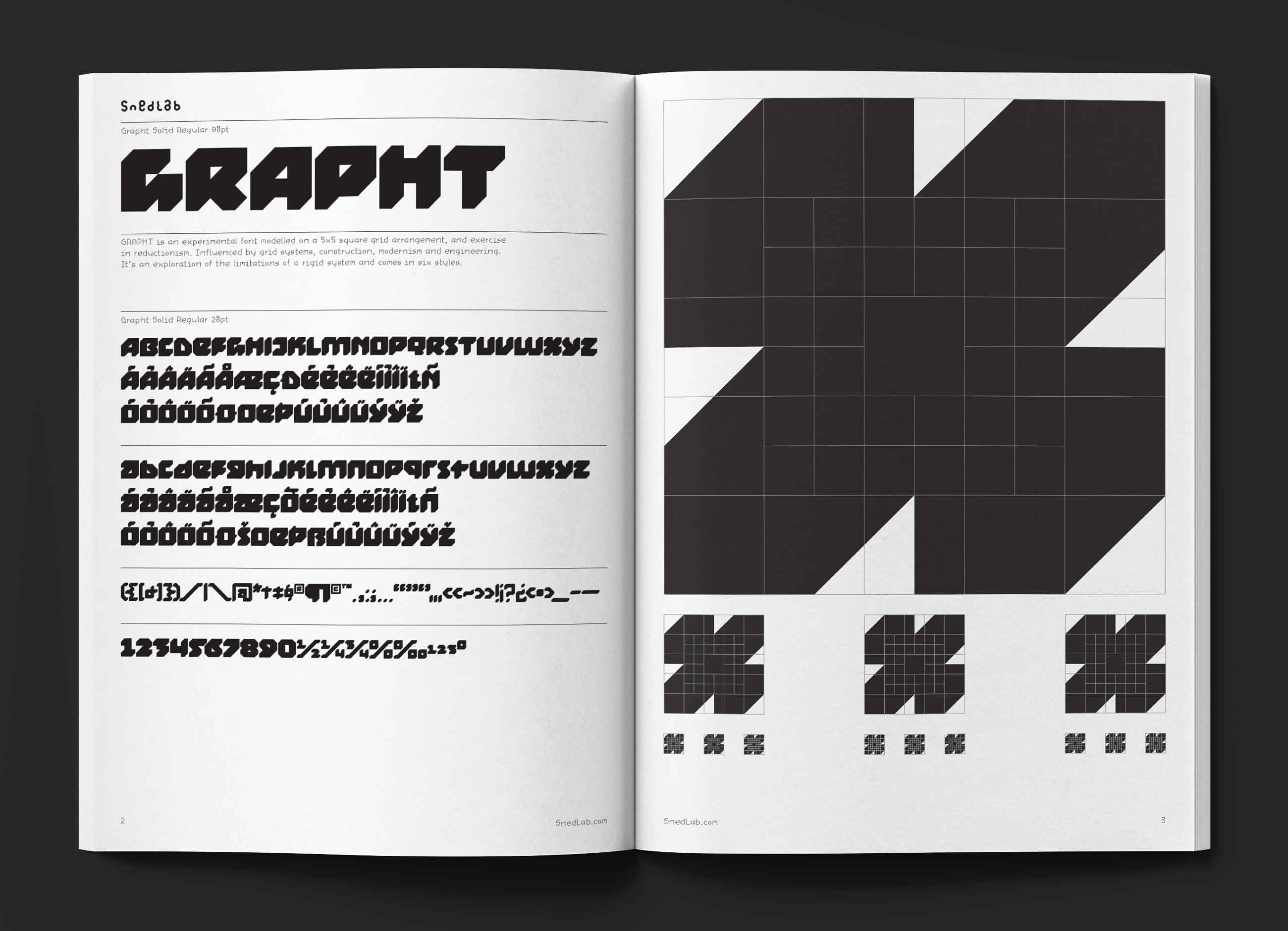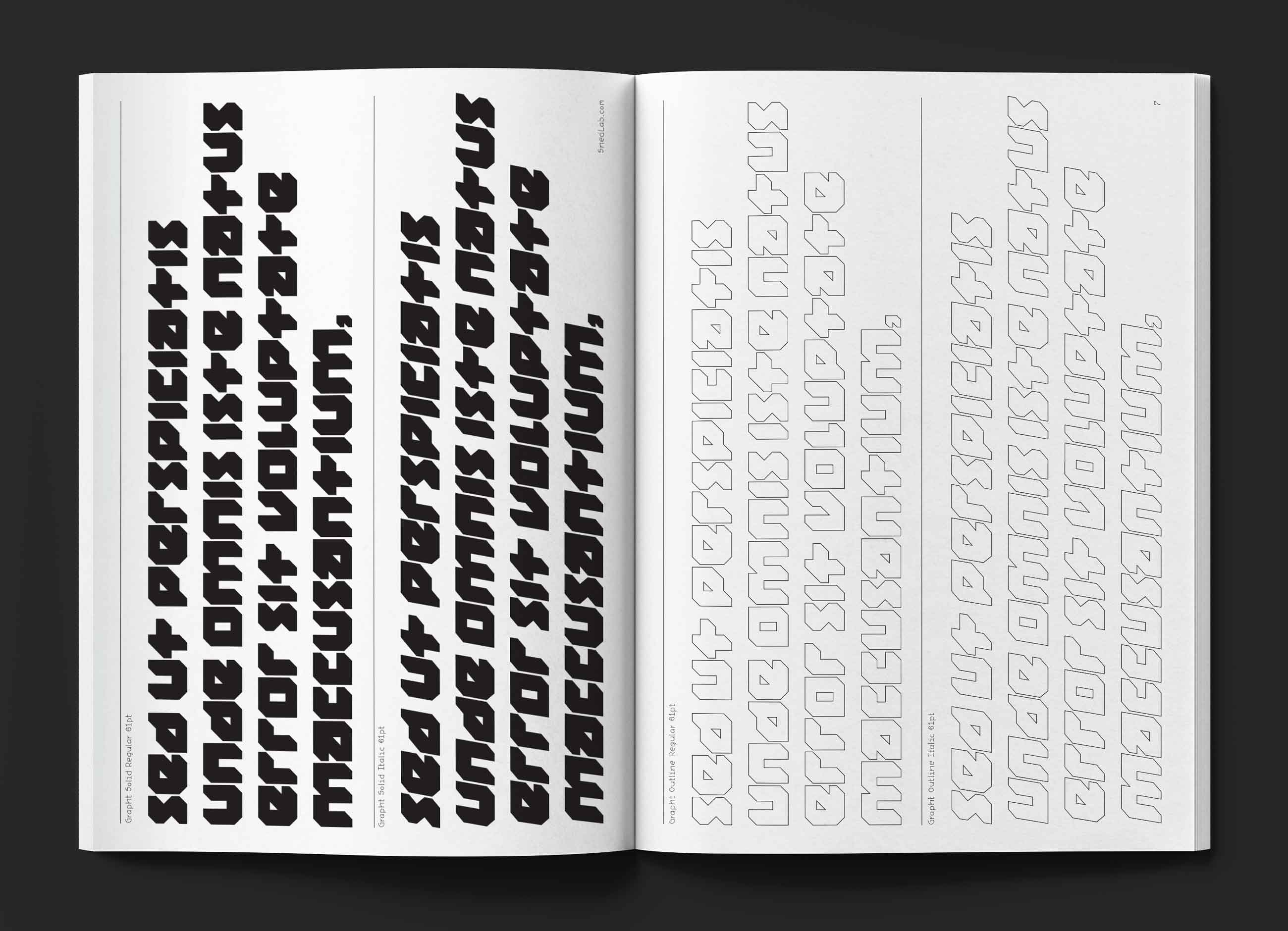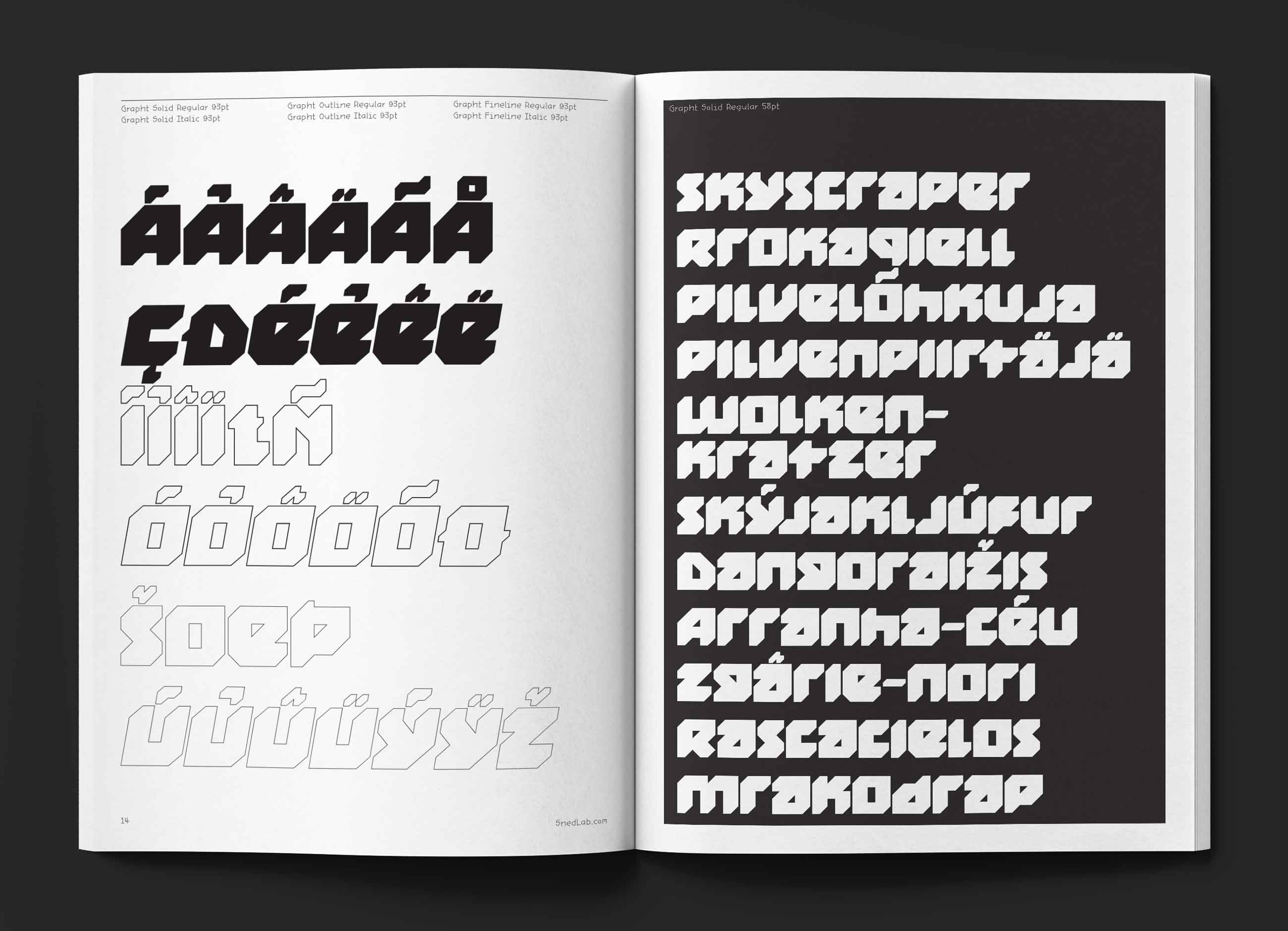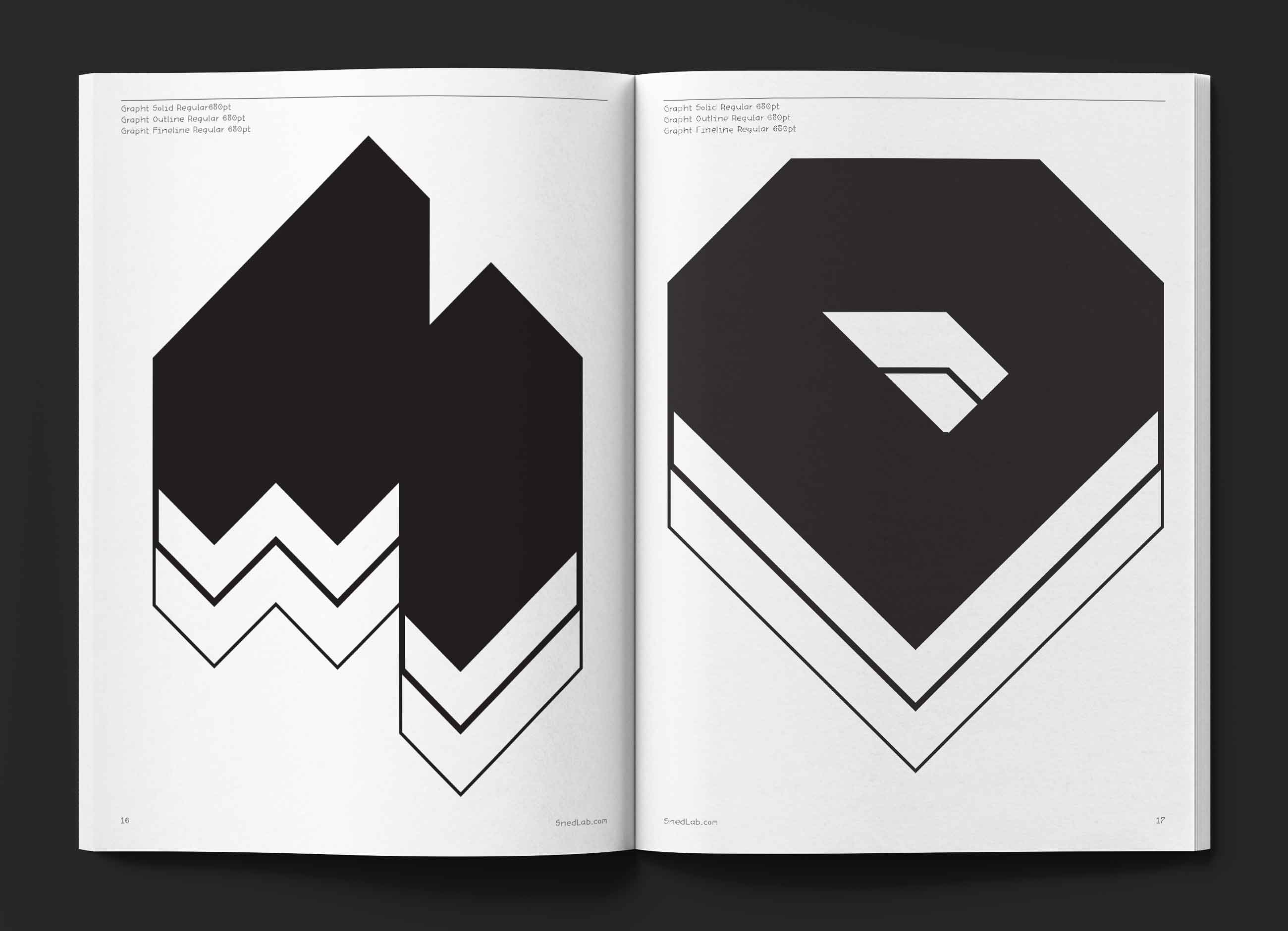 ---
Text samples
>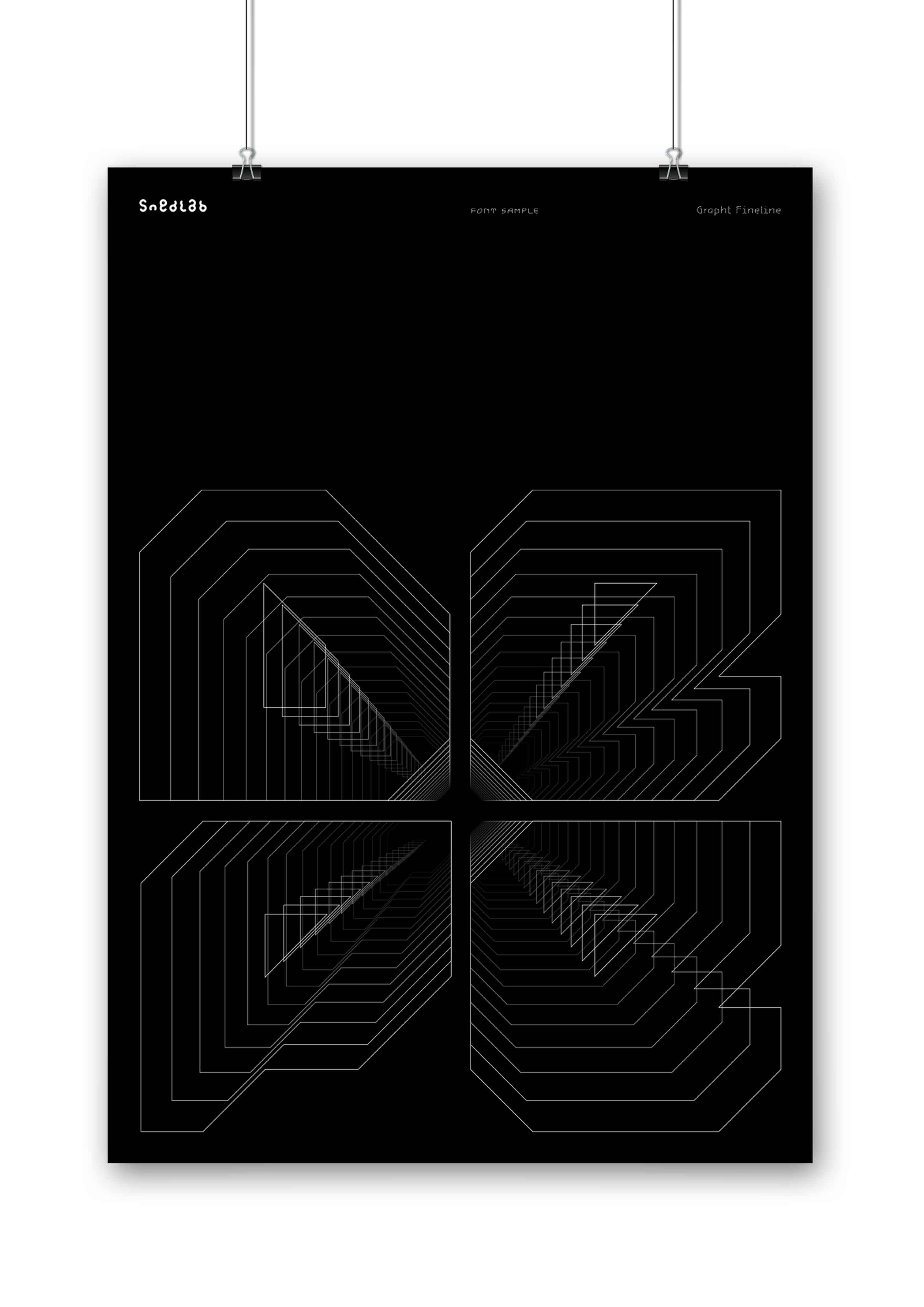 ---
Archive
-
Original sketches
(Coming soon)
>