---
Astrotheque One

-
Hexagonal grid
typeface design
-
2000–2020
>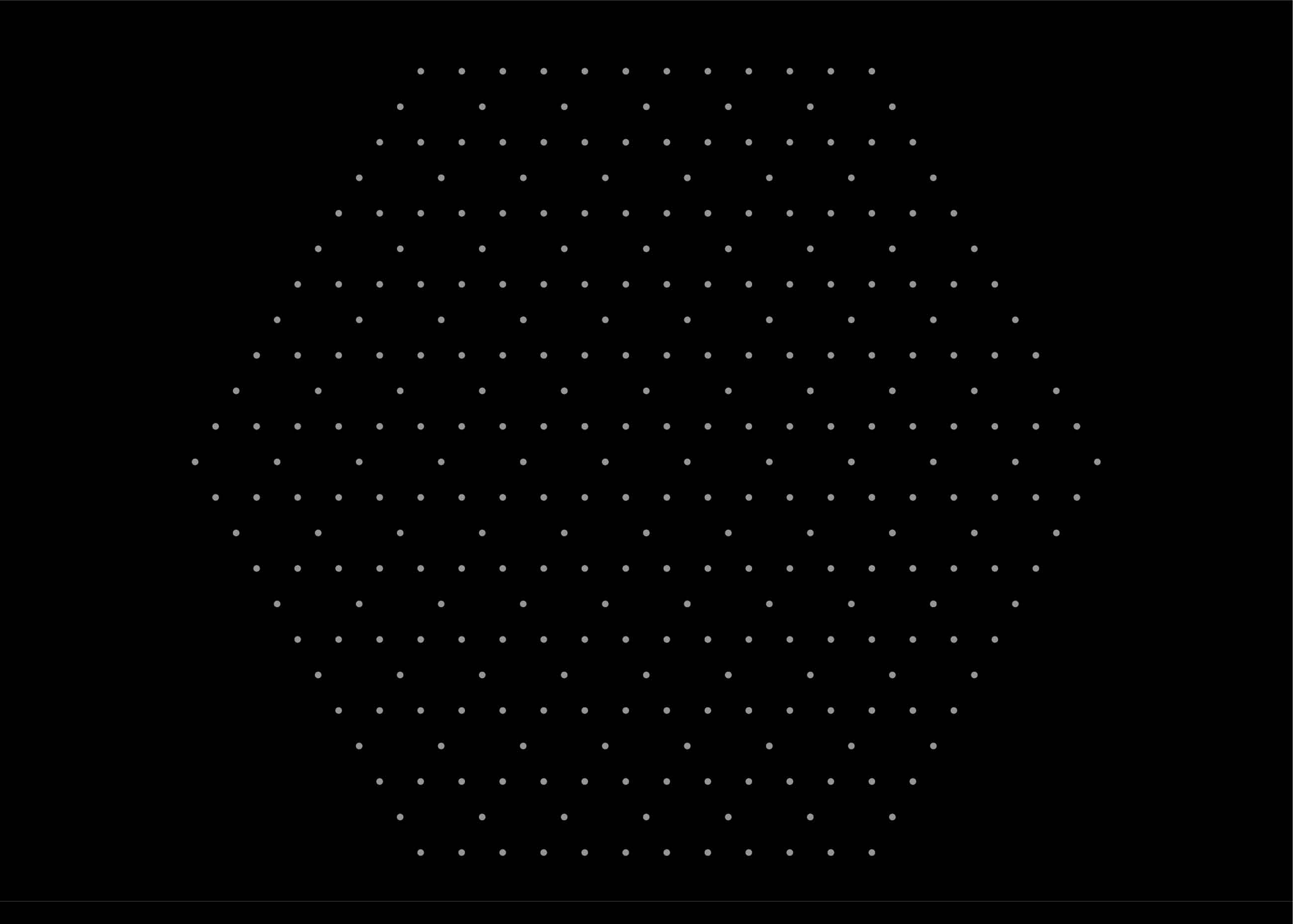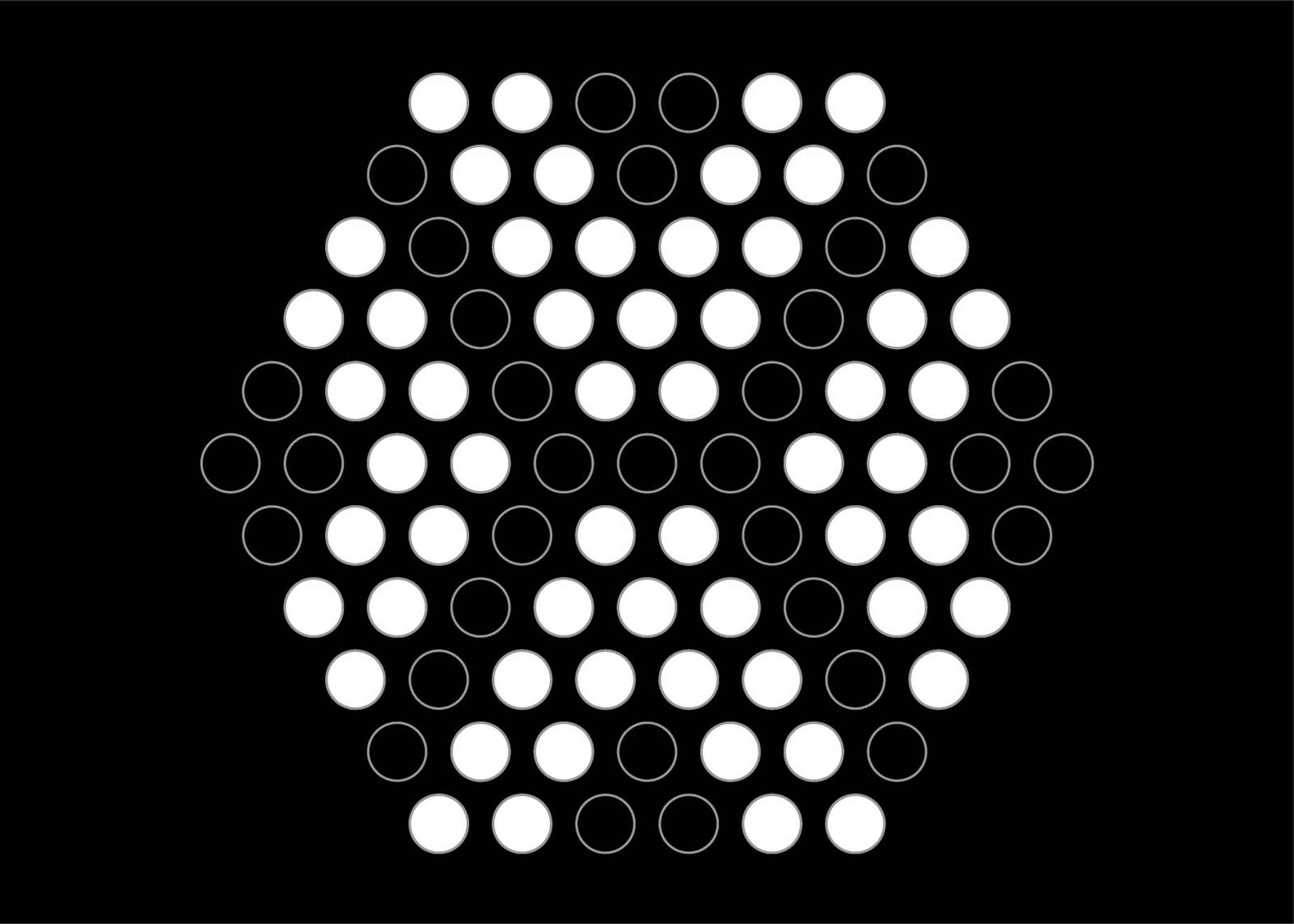 ---
Astrotheque One is an experimental geometric grid font modelled on a six by six hexagonal staggered-centre arrangement.
---
Set within an a specific set of grid rules, Astrotheque is about exploring the results of those limitations.
Inspired by Wim Crouwel, Bucky Fuller, Blade Runner, John Barnbrook, modular systems, ancient codes, sci -fi, numerology and a love of hexagons. I wanted to create something in dialogue with architecture, yet cryptic, heiroglyphic, retrofuture and / or superfuture. Could be from from a long lost civilisation or an alien library.
Some of the measurement numerlogy incorporated within includes numbers such as 33, 6, 12, 64 for added extra esoteric spice.
I wanted something that could exist abstractly within our environment.
(Available as otf. file and looking to sell in future).
---
Alphabet
-
Astrotheque One Major:
The original design
>
---
Versions Aa
-
30 x Fonts
10 x Versions
>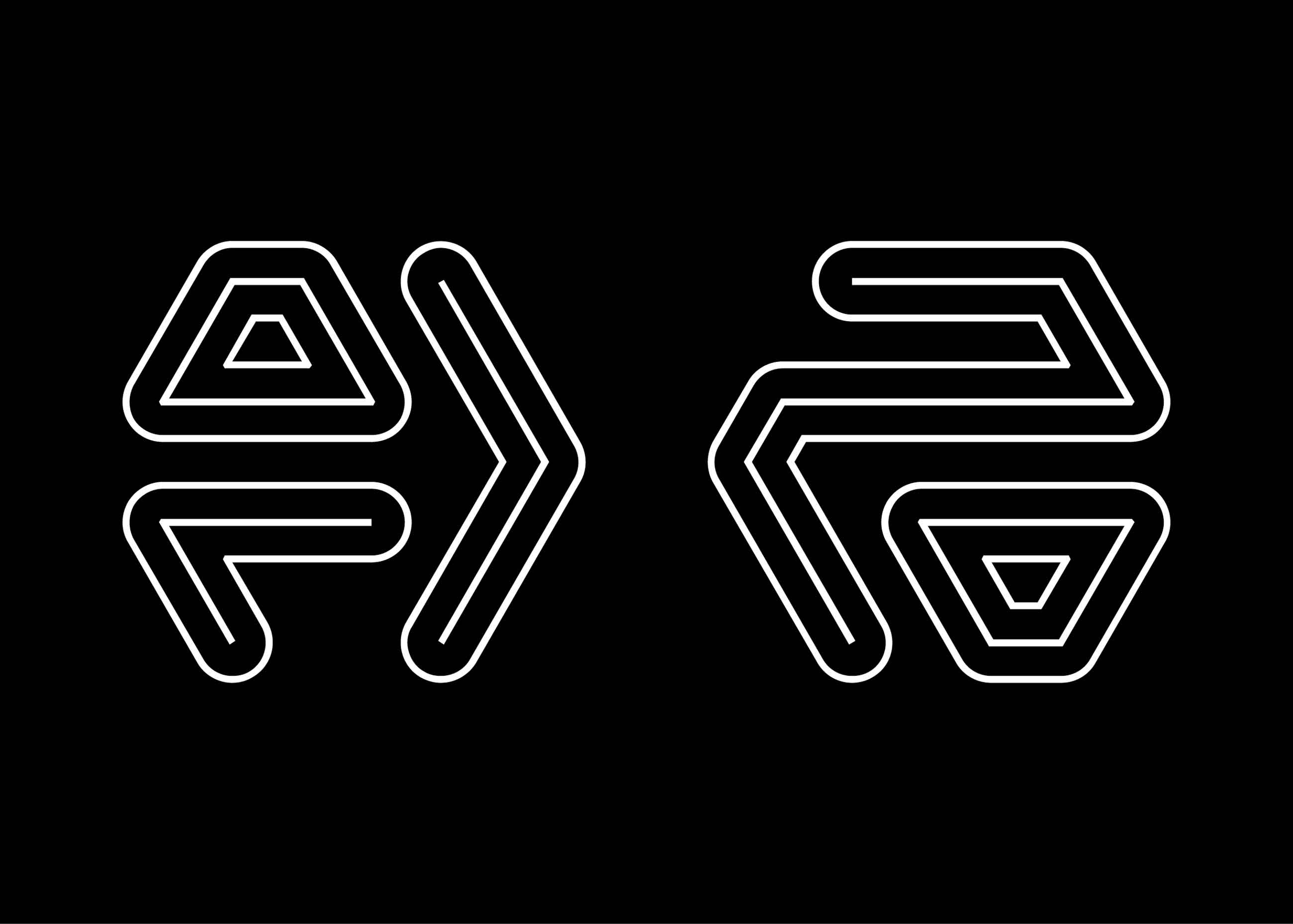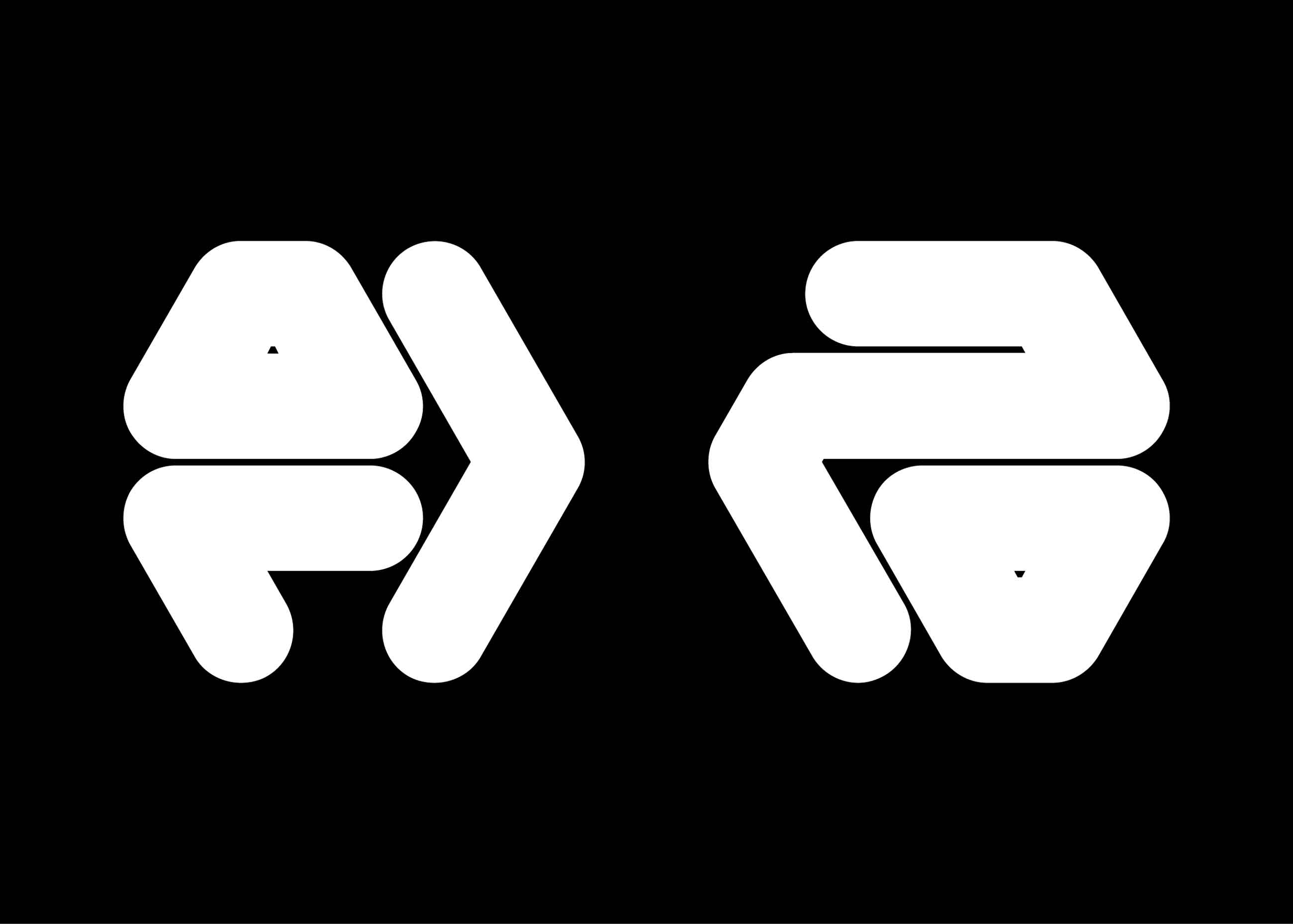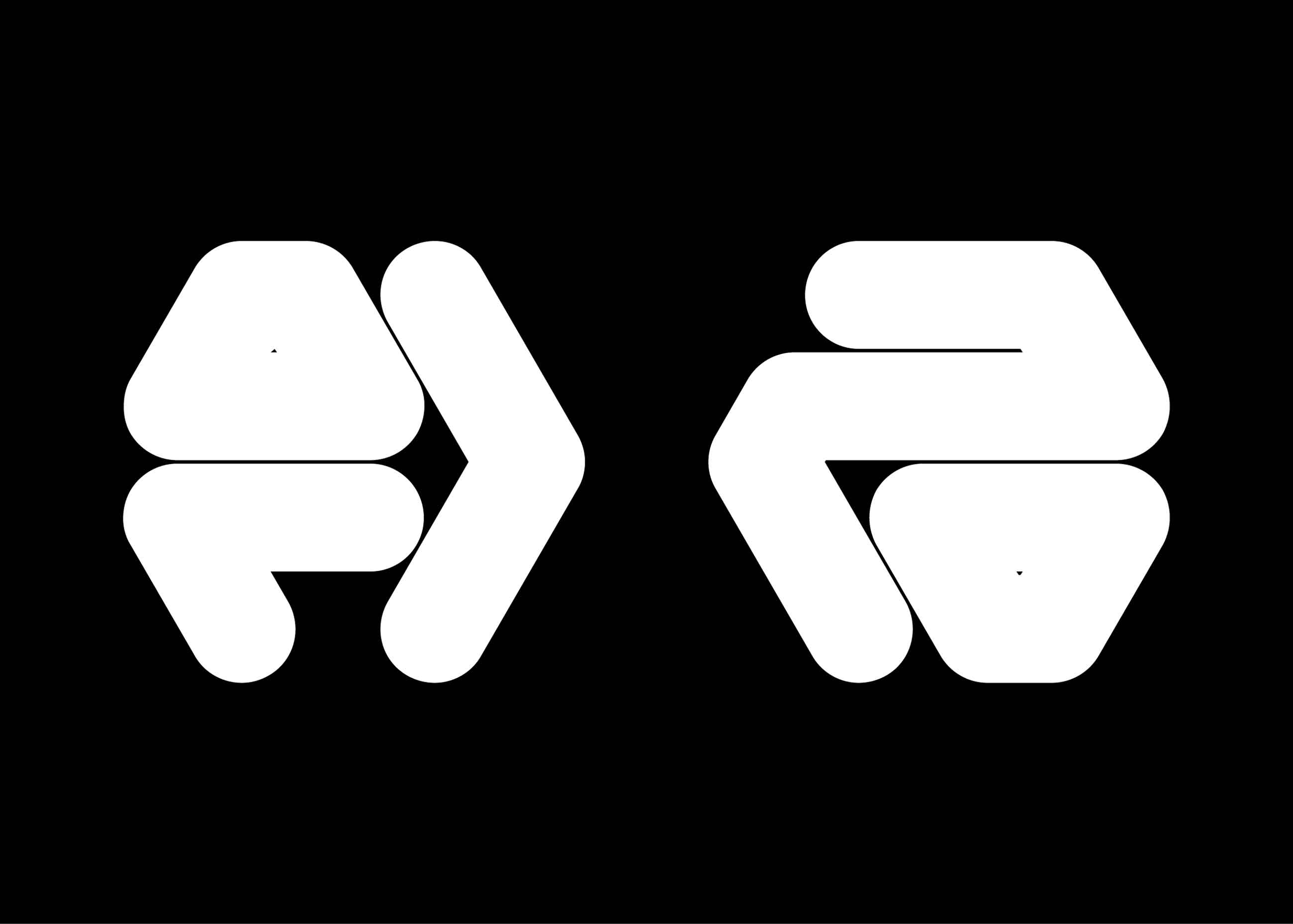 ---
Versions
-
Hyperlight
Minor
Median
Major
Cluster
Inline
Outline
Dense
Superdense
Ultradense
>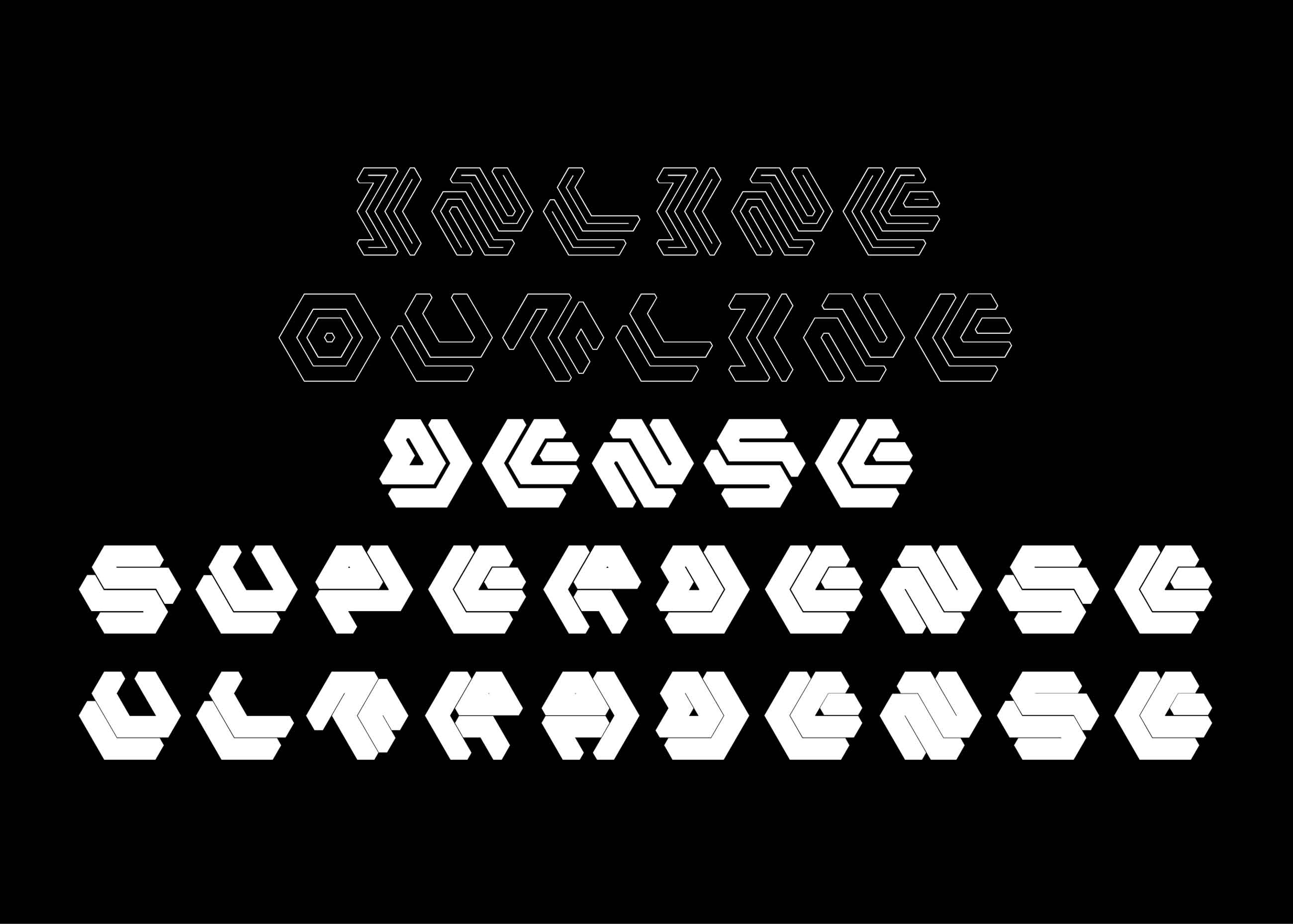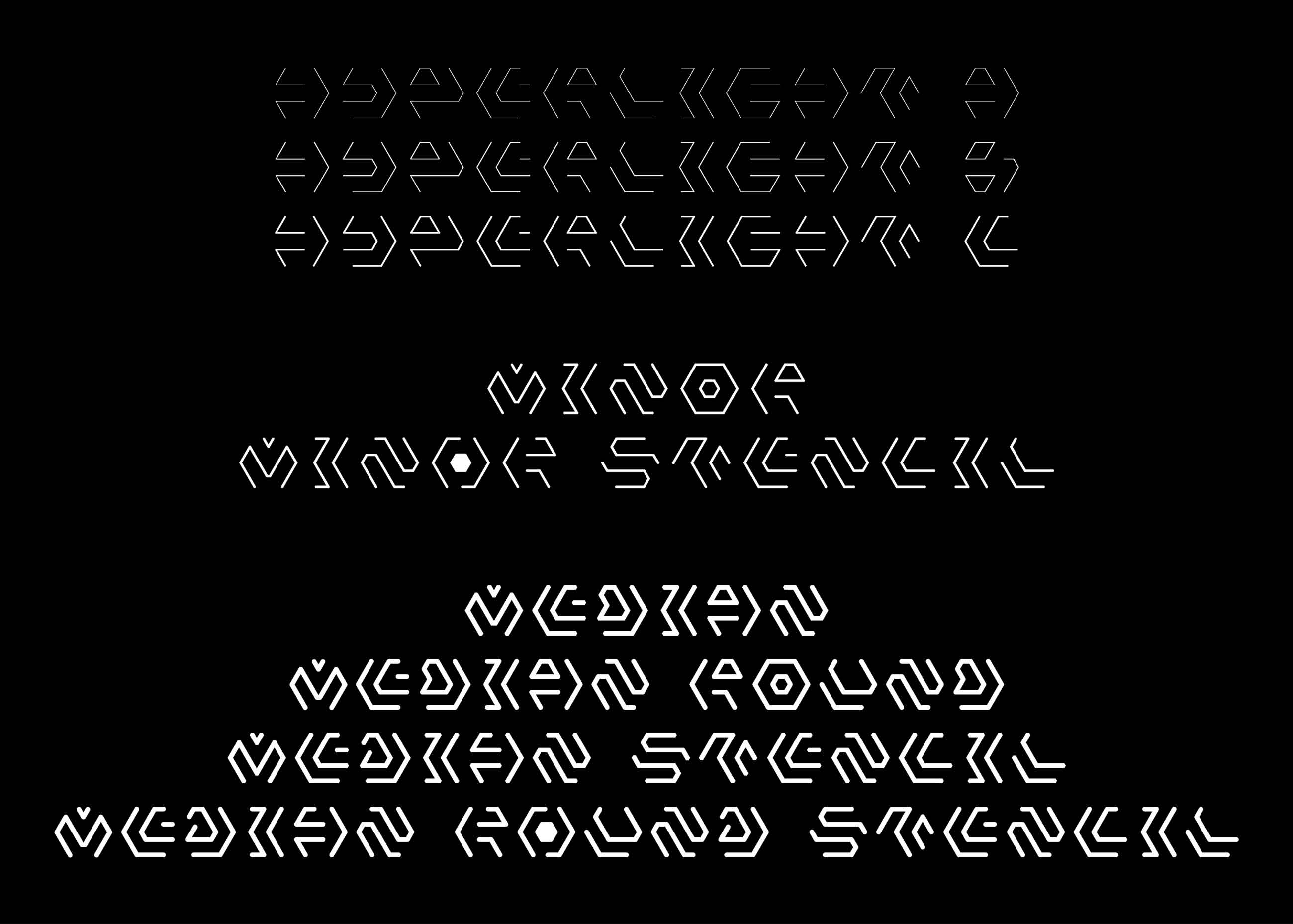 ---
Text specimen
>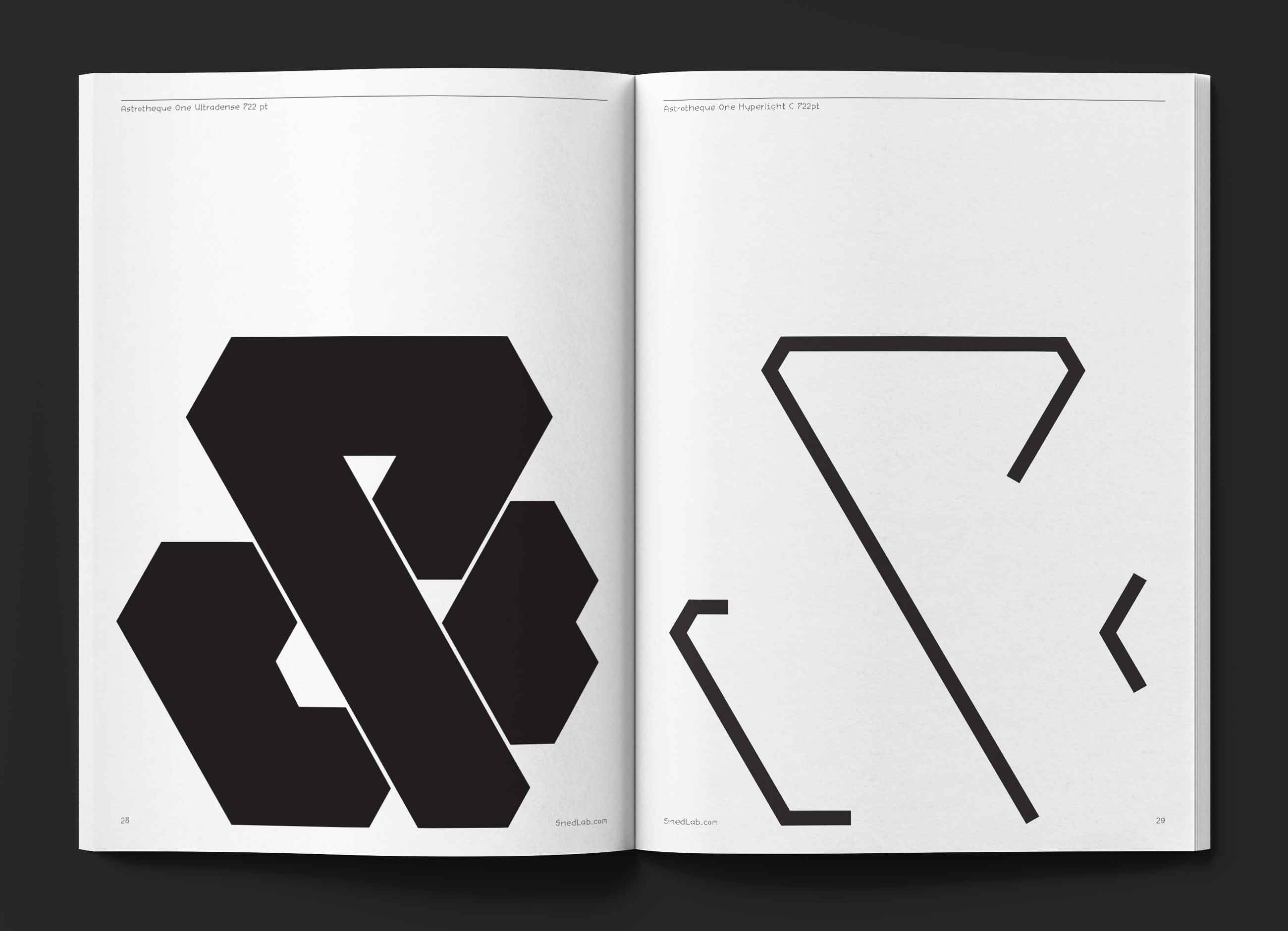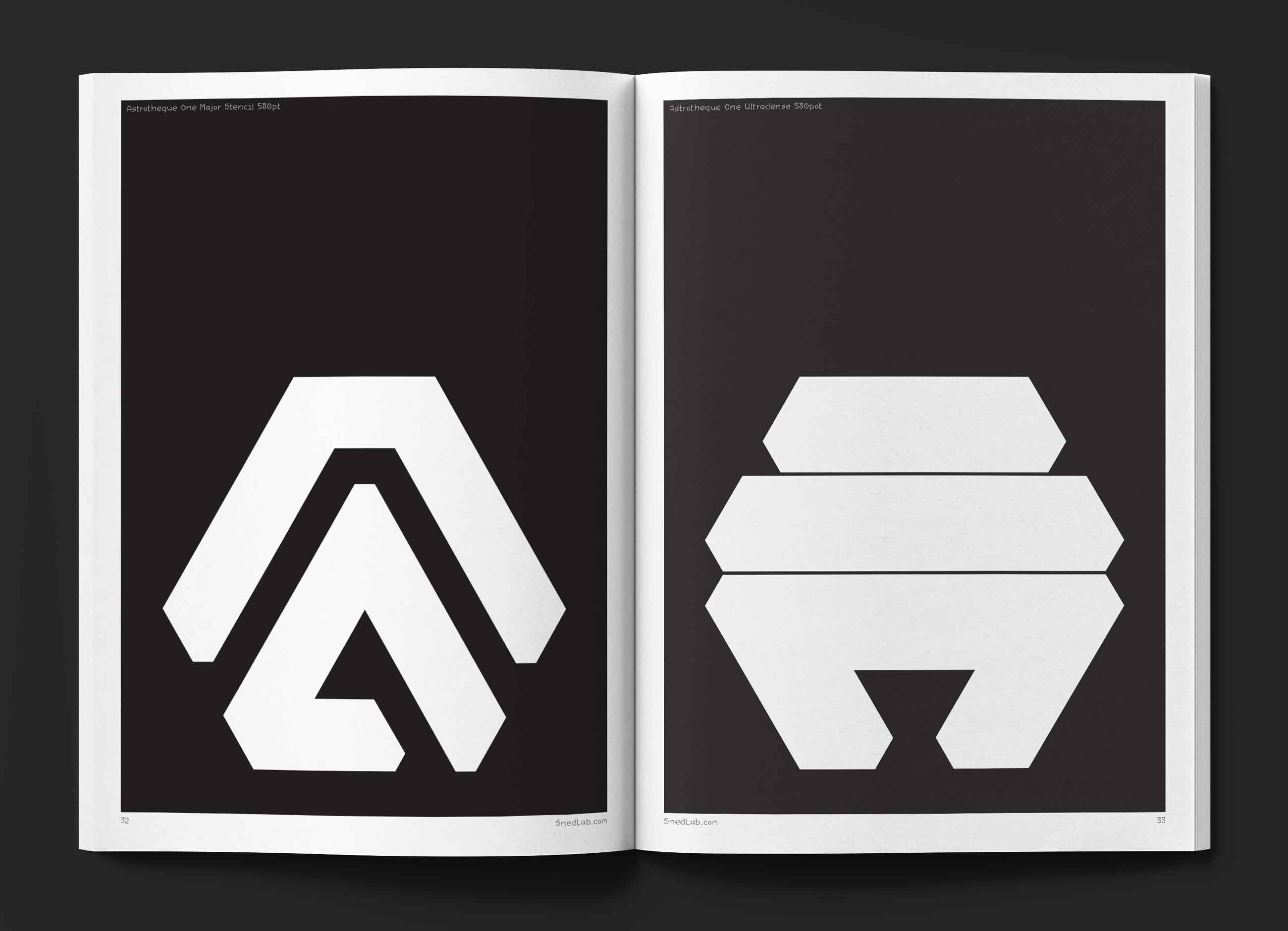 ---
Stellar numbers
>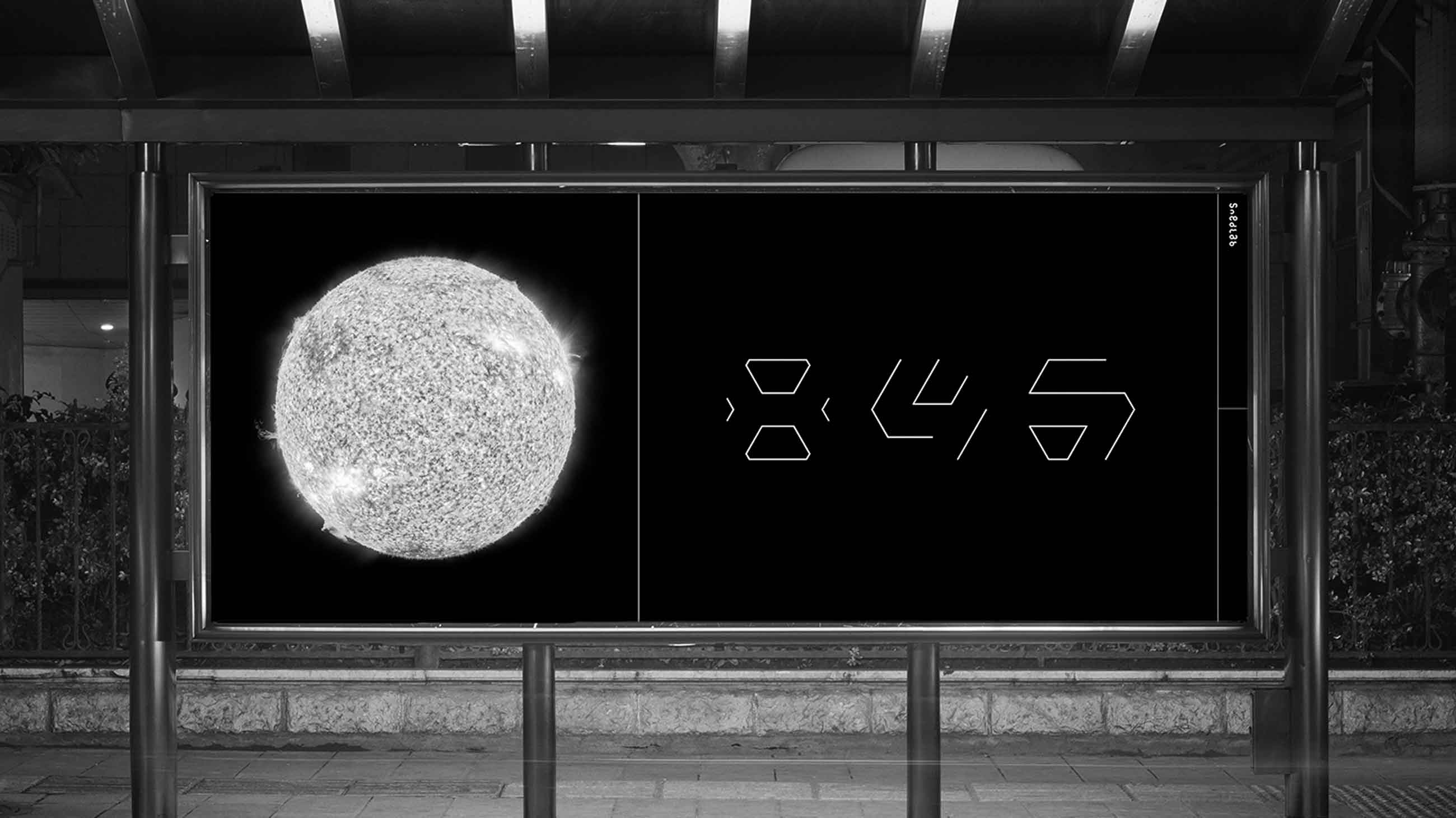 ---
Textiles
>
---
Environment
>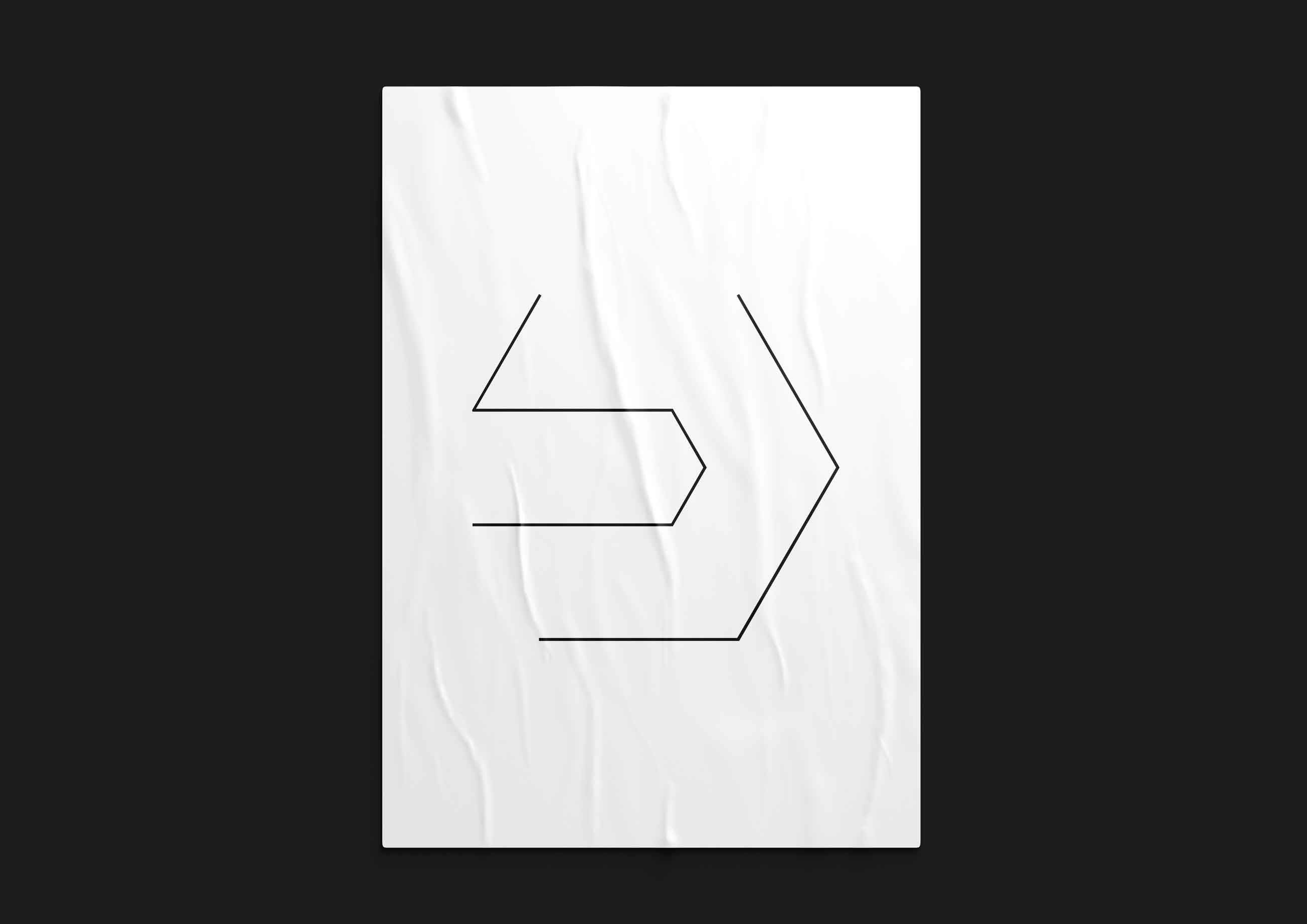 ---
Time, space and love
>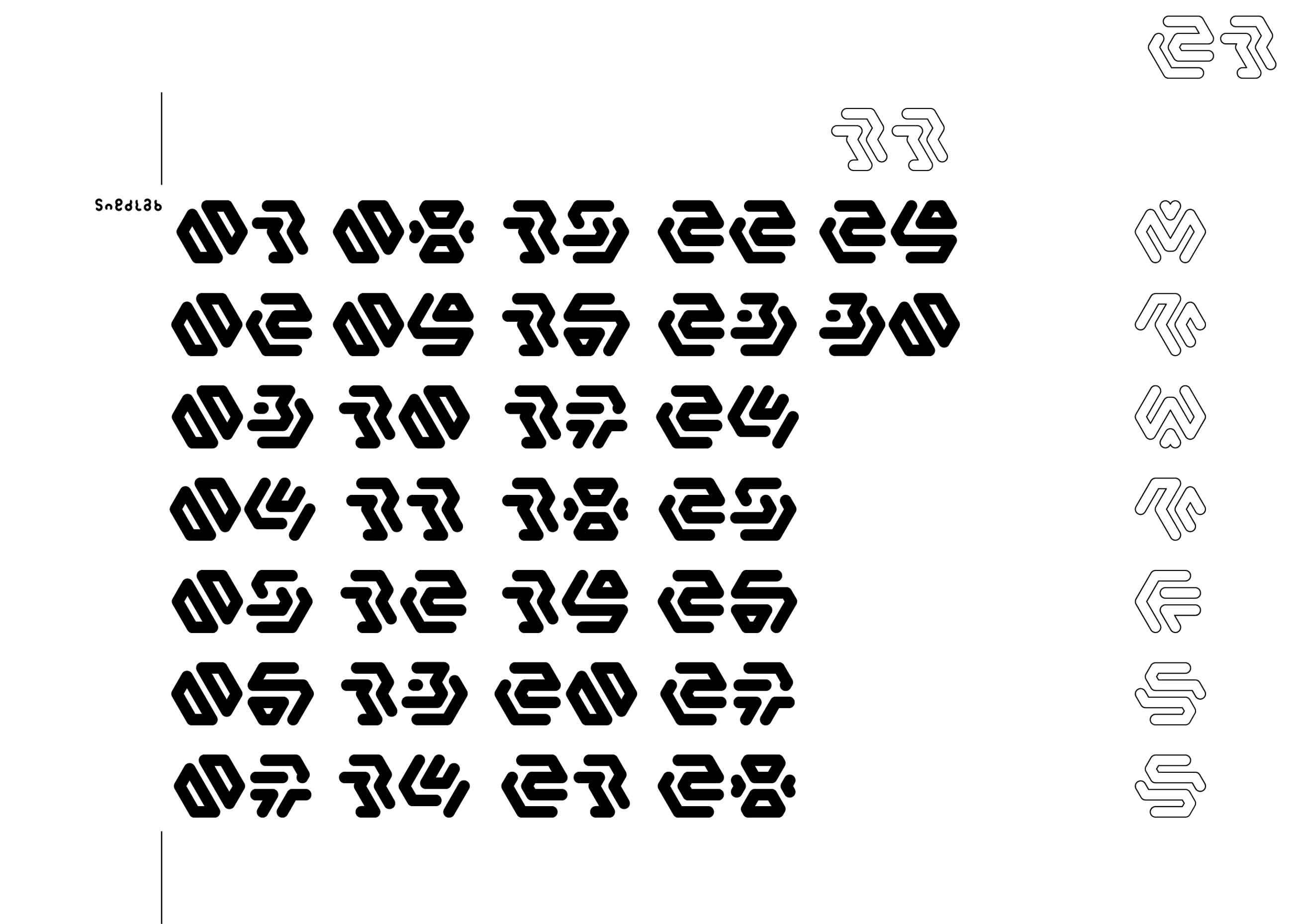 ---
Text sample
-
Chicago & Detroit. (A tribute to their musical legacies)
-
Juan, Kevin and Derrick (The Belleville Three). Pioneers of Detroit techno
>