---
Mainframe 03

-
Grid based
typographic system
-
1999–2007
>
---
Mainframe 03 is a distinctly industrial and structural display font.
---
Mainframe 03 is a distinctly industrial and structural display-headline-gaming-font, unexpectedly classic, severe, elegant, inspired by technical drawings, John Maeda, plastic crates, digital readouts, Richard Rogers and a dash of sci-fi. It's deliberately designed to be as creative and functional within a rigid set of parameters (base grid) as possible.
I had the aim of making a working font prototype system using flourescent bulbs but can't source the right thing as of yet.
This was the precursor design of Iopio Light and Stencil.
(Available as otf. file and looking to sell in future).
---
AlphAbet
>
---
Versions Aa
-
2 x Fonts
>

---
Versions
-
Regular
Italic
>
---
Text specimen
>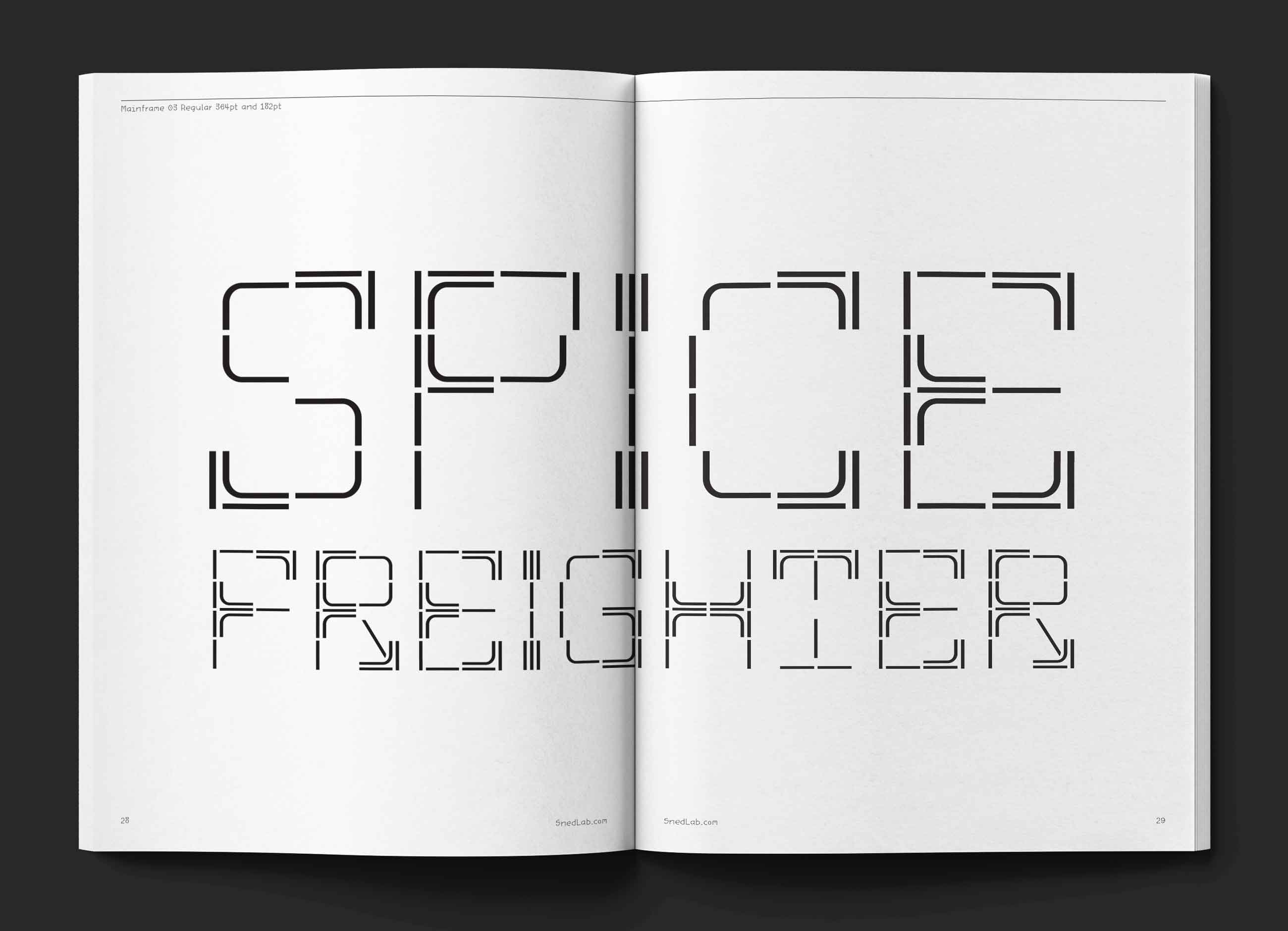 ---
Text samples
>
---
Nizter Ebb
>